A shivering woman asking a man if she can borrow his jacket is right up there with "can I share your dessert?" as a mood killer. Fortunately, the rise of the evening blazer has empowered women to stay warm at the end of a black-tie occasion without having to play the damsel in distress.
Blazers, boxy and otherwise, have trickled down from day wear into the realm of evening wear, worn with satin slips, little black dresses and as a cover-up for cut-outs.
"Whenever something feels a bit too feminine, I throw some tailoring on top," says Charlotte Hicks, designer for Esse Studios. Hicks' work at Esse combines the delicacy of socialites from the 1930s with the strength of power suits from the 1980s.
"It's that dance between the masculine and feminine, toughness and softness. It's graceful, beautiful and a fantastic way for women to control their own image."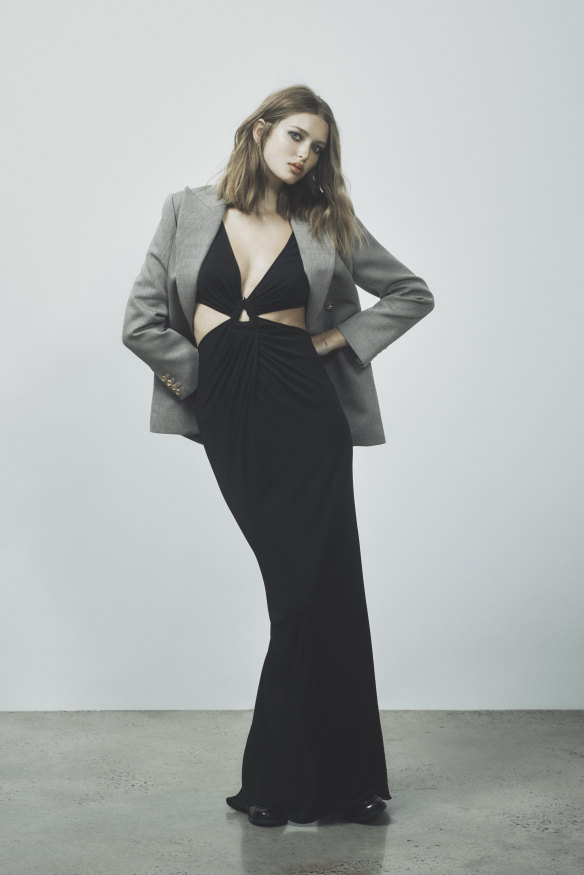 1. Put your arms in.
This sounds simple, but influencers guided a generation of women to wear jackets as capes. Take ownership of the jacket by going arms in, and letting the boxy silhouette hold its shape naturally. You want to look as though you own it, not like you're returning it at midnight.
2. Play with proportion.
The power of a blazer worn with evening wear comes from the contrast. Hicks loves a bigger blazer over a narrow dress and a slimmer style over a ballgown skirt. "It's about controlling the silhouette and adding interest," she says.
3. Leave your jacket on.
Adding a jacket to an evening outfit that dips dangerously at the back or has controversial cut-outs can bring a reassuringly conservative edge to events where you're unsure of the atmosphere. They're perfect for standing parties where your dress shows too much of your bra strap at the back.
4. Solids are safest.
Pinstripes mean business and busy plaids can overwhelm the simplicity of soft evening dress. Stick to solid shades that borrow from men's evening tailoring.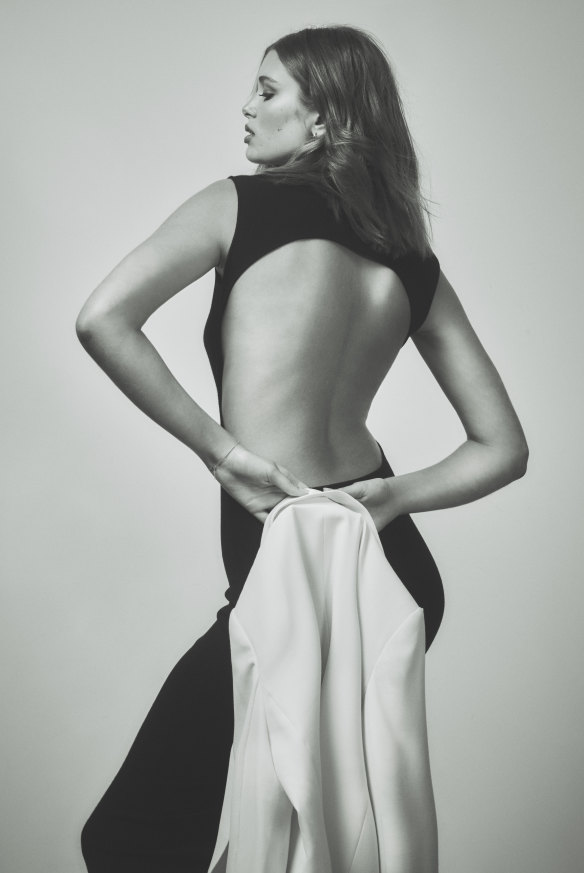 5. Contrast materials.
A wool jacket over a wool dress can look like a strange suit. Instead, lean into the drama of a textural clash by wearing wool with a soft cotton, or silk dress beneath.
Photographer: Anne Peeters; Fashion editor: Penny McCarthy
Make the most of your health, relationships, fitness and nutrition with our Live Well newsletter. Get it in your inbox every Monday.