There's a mysterious creature in my home intent on hiding things and making a mess. Most of these happenings occur when nobody other than the husband and kids are in the house, but when I ask, "Who did this?" the reply comes back, "Not me!" When I inquire, "Where is [missing item]?" the response is, "I don't know".
So, it's clearly not any of them. Whomever or whatever is responsible for these pesky deeds is unseen, thus I have concluded that we must have a resident ghost. Thankfully, it doesn't seem to be of the malevolent kind, just a bit of a mischief-maker.
One of the things the ghost likes to do is take my scissors. Goodness knows what a ghost wants with scissors. After repeated instances of disappearing scissors, pens, and rulers, I decided to create my own personal stationery stash, which I keep in a tray in the nook of my bedside table. Unfortunately, this hasn't deterred the ghost. The scissors still move around the house.
I know what you are thinking. It's not a ghost. It's the kids! No. I replenish their stationery supplies at the start of every school year. Why would they take mine?
Also, whenever I notice that my scissors are gone, I yell out, "Who has taken my scissors?" and, again, everyone replies, "Not me". So, it's not the family.
Fortunately, the scissors never travel too far. I usually find them in the lounge room, in someone's bedroom, or on the kitchen bench. Sneaky spirit.
Another thing the ghost likes to do is put toothpaste on the bathroom mirror. I clean it off, only to have the ghost reapply the toothpaste a couple of days later.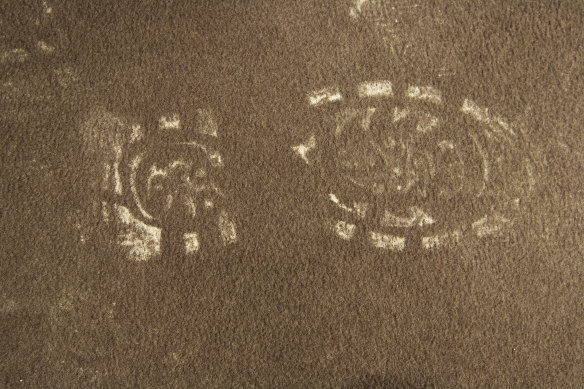 Today, the ghost left the butter tub out on the kitchen bench. Twice. I feel bad because sometimes I forget we have a ghost, and I get irritated with the humans for these things.