"I love spending time with the residents and getting an understanding of the love and joy they have for the communities they live in."
Importantly, those communities won't be affected by the change of name – they will stay just as they are with their strong individual identities and affiliation with their local area. The only change each village will see is the name Keyton at a corporate level.
"Residents will still receive the same great service from the same committed and caring staff in every village.
"Keyton residents can look forward to a continued commitment to improving village infrastructure and services, enhanced facilities and holistic wellness services, program and activities."
For example, Keyton has been piloting a wellbeing program in seven communities where the company has employed a team of allied health professionals who understand and enhance resident wellbeing outcomes through the implementation of the company's wellbeing program.
"We are leading the sector with this innovative wellbeing program and it has been hugely successful. We're now expanding the wellbeing program to 25 villages and all new developments," Cockerill says.
"Importantly, it's not one-size-fits-all."
The Keyton health and wellbeing calendar supports resident activities that are co-ordinated by dedicated staff.
Keyton encourages residents to have a proactive approach in their own health and wellness journey, Cockerill says. The program focuses on six areas of wellbeing: social connection, physical health, mental and emotional, cognitive, spiritual and financial.
Apart from developing innovative new wellness programs and initiatives, Keyton has a clear growth plan which includes a strong development pipeline as well as potential acquisitions of complimentary portfolios and entry into the fast-growing land lease sector.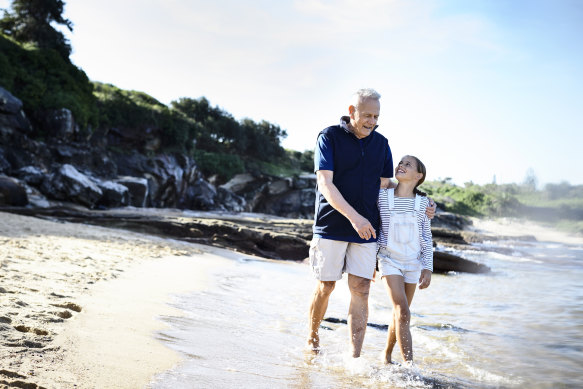 Cockerill says the company hopes to increase its portfolio of 13,500 units to around 20,000 units over the medium to long-term through that combination of organic growth and potential acquisitions.
"We see a lot of growth on the eastern seaboard as demand from retirees increases for quality lifestyle destination options in those states," he says.
Cockerill says the company will also explore opportunities in South Australia and Western Australia when they come available.
Keyton is at the vanguard of an innovative new age of connected and caring retirement living.
Keyton's current footprint spreads across the nation in regional and urban settings with its residences ranging from premium resort-style accommodation to standalone units and serviced apartments.
Every one of these communities has been thoughtfully curated for comfort, safety and enjoyment.
Moreover, each community offers more than just accommodation or quality resort-style living, every village reflects its unique location, conveying a sense of place and importantly, a sense of belonging and connection for our more than 17,000 residents across Australia.
And with more people looking for great places to live while enjoying active and healthy retirement lifestyles, the opportunities for Keyton are boundless and "as a purely Australian company, we are excited about continuing to expand the lifestyle destination choices for the nation's retirees in the coming years".
To find out more visit: Keyton.com.au.